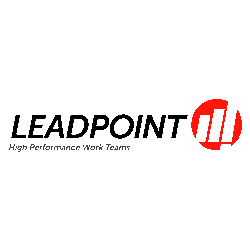 LeadPoint
General Labor, Sorting Job in Maywood, IL
Maywood, IL
Apply Now
General Labor Sorting Job, at a Recycling Processing Plant in Maywood, IL
Leadpoint Business Services found at LeadpointUSA.com has a great opportunity and is hiring immediately for a general labor sorting job at our location in Maywood, IL. This general labor sorting labor job works as a quality control employee inside a recycling center. This is a full-time, permanent general labor sorting job doing the work that helps the environment and protects the planet.
In this job, that works as part of a team sorting recyclable materials on a moving conveyor belt and working to make a quality product from the recycling materials. You will work as part of a team and are given opportunities to advance quickly based on your teamwork and individual performance.
Benefits for General Labor Sorting Job
Multiple Shifts Available
Hiring Immediately
Weekly Pay with quick starting benefits
Schedule Flexibility
Full-time job
Overtime and incentive pay available.
Great Benefits Package
Rapid growth and promotion opportunities.
Responsibilities of the General Labor Sorting Job
Identify recyclables and sort into appropriate bins
Lift up to 25 pounds
Attention to detail is a strong trait
Our teams focus on Safety for you
Stand at a workstation during your shift
Remove items from the conveyor belt
Requirements of the General Labor Sorting Job
Attention to Detail
Warehouse Experience a plus
Ability to work assigned
Great work ethic
Able to work in a team
Complete required screening essential to the position
Equal Opportunity Employer
We are an equal opportunity employer and value diversity at our company. We do not discriminate based on race, religion, color, national origin, gender, sexual orientation, age, marital status, veteran status, or disability status.
About Leadpoint Business Services
Since 2000, Leadpoint Business Services has been helping waste and recycling companies become more efficient. That work starts with our employees - people like you. We hire, train, and put hundreds of people to work at our customers businesses every year. Then, we work with you to help you perform at your best. Please reach out to LeadpointUSA.com for further information.
This job description is intended to describe the general nature, complexity, and the level of work performed by employees assigned to this position, and it must not be interpreted as an exhaustive list of responsibilities, rights and / or skills required. Do not prescribe or restrict the work that can be assigned. In addition, this does not establish a contract of employment and is subject to change at the discretion of the company.
60162436
60162436