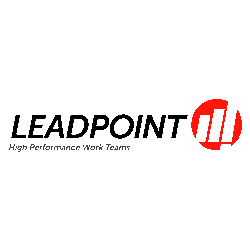 LeadPoint
Electronic Assembly Jobs and Manufacturing Day Jobs, Full-Time, in Scottsdale, AZ
Scottsdale, AZ
Apply Now
Entry Level Electronic Assembly and Manufacturing Jobs Hiring Immediately in Scottsdale, AZ Full-Time, Day Shift, Training and Benefits Provided.
Leadpoint Business Services has night shift electronic assembly positions available. We greatly value our employees and seek to provides an outstanding work environment and avenues for career growth. This is a full-time, permanent electronic assembly position in manufacturing. Youll have the chance to start right away and move up over time.
Benefits for Electronic Assembly and Manufacturing Jobs
Multiple Shifts Available
Multiple Schedules
This is a full-time job with competitive pay.
Overtime and incentive pay may be available.
Benefits: Medical, Dental, Vision, Holiday Pay, Paid Time Off (Full time employees only)
Youll have opportunities to stay and move up the ladder.
Responsibilities of the Electronic Assembly and Manufacturing Jobs
Reporting to the Manufacturing production supervisor
Work in a team environment to build our Electronic Control Devices, Video products or Cartridges.
Visually inspect, test and assemble components or sub-assemblies using approved assembly procedures.
Use computers to perform tests, download information or record test data.
Use hand tools, machine tools and various types of equipment to assemble and test products.
Able to multi-task while performing duties as needed.
Promote a safe work environment by adhering to all safety requirements.
Meet or exceed established productivity and quality goals.
Requirements of the Electronic Assembly and Manufacturing Jobs
Ability to sit or stand for extended periods of time (up to 12 hours).
Must be able to transfer up to 20 lbs., 50 feet.
Comfort with working with computers
Attention to Detail
Able to work assigned schedule
Ability to follow instruction
Complete required screening essential to the position
Equal Opportunity Employer
We are an equal opportunity employer and value diversity at our company. We do not discriminate based on race, religion, color, national origin, gender, sexual orientation, age, marital status, veteran status, or disability status.
About Leadpoint Business Services
Since 2000, Leadpoint Business Services has been helping waste and recycling companies become more efficient. That work starts with our employees - people like you. We hire, train, and put hundreds of people to work at our customers businesses every year. Then, we work with you to help you perform at your best.
This job description is intended to describe the general nature, complexity, and the level of work performed by employees assigned to this position, and it must not be interpreted as an exhaustive list of responsibilities, rights and / or skills required. Do not prescribe or restrict the work that can be assigned. In addition, this does not establish a contract of employment and is subject to change at the discretion of the company.
85251126
85251126