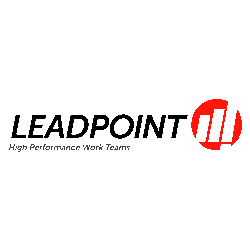 LeadPoint
Contingent Workforce Coordinator - Administrative Support, Plant Operations, Appleton, WI
Appleton, WI
Apply Now
Contingent Workforce Coordinator - Administrative Support, Plant Operations, Appleton, WI, Full-Time or Part Time, Training and Benefits Provided.
Leadpoint Business Services is currently seeking an Onsite Workforce Coordinator in support of our site management team in Appleton, WI. This Administrative Support position supports the team in several important functions such as Customer communication, Hiring/Recruiting, Human Resource functions, performance management, and payroll. Due to the diversity of responsibilities, the ideal candidate will be a competent and resourceful individual with a passion for HR.
This is a full-time, permanent job doing work that helps the environment and protects the planet. Youll have the chance to start right away and move up over time.
Benefits for Contingent Workforce Coordinator - Admin Support Job
Full-time job with weekly pay.
Overtime and incentive pay may be available.
Benefits: health insurance and paid time off.
Youll have opportunities to stay and move up the ladder.
Responsibilities of the Contingent Workforce Coordinator - Admin Support Job
Performs customer service functions
Completes New Hire Forms and manages workflow for On-boarding new employees.
Coordinates benefit programs and assists employees with program documentation.
Conducts audits of payroll, benefits or other HR programs
Assists with recruitment and interview process. Provides tours for new candidates within facility.
Schedules meetings and interview
Makes photocopies; mails, scans, and emails documents; and performs other clerical functions.
Coordinating weekly payroll for processing.
Requirements of the Contingent Workforce Coordinator - Admin Support Job
High School Diploma
Computer/Technology Proficiency - MS Office
Communication skills
Critical Evaluation.
Ethical Practice.
HR Expertise.
Equal Opportunity Employer
We are an equal opportunity employer and value diversity at our company. We do not discriminate based on race, religion, color, national origin, gender, sexual orientation, age, marital status, veteran status, or disability status.
About Leadpoint Business Services
Since 2000, Leadpoint Business Services has been helping waste and recycling companies become more efficient. That work starts with our employees - people like you. We hire, train, and put hundreds of people to work at our customers businesses every year. Then, we work with you to help you perform at your best.
This job description is intended to describe the general nature, complexity, and the level of work performed by employees assigned to this position, and it must not be interpreted as an exhaustive list of responsibilities, rights and / or skills required. Do not prescribe or restrict the work that can be assigned.
107494805
107494805