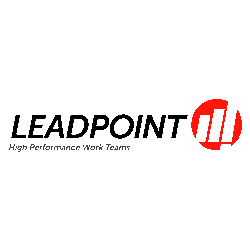 LeadPoint
Baler Operator position, Production Facility, Recycling, New Boston, MI
New Boston, MI
Apply Now
Equipment Operator position, Production Facility, Recycling, New Boston, MI, Immediate Start, Shifts, Hours
Leadpoint Business Services is currently seeking a Baler Operator in New Boston, MI. This position is a permanent position where the individual would be responsible for safely operating baler machine by processing products through the baler to shape, form or compress material. Operator should possess knowledge of machines and tools and quality control to ensure maximization of effective production of products.
Benefits of the Baler Opertor
This is a full-time job with reliable weekly pay.
Overtime and incentive pay may be available.
Benefits: health insurance and paid time off.
Youll have opportunities to progress in your career.
Responsibilities of Baler Operator
2nd Shift
Perform pre and post processing inspection and ensure all related reports are submitted to supervisor
Adjust machine components to regulate speed, amount, dimension and flow of material
Responsibly processing products through the baler to shape, form and compress material
Examining products to verify conformance to quality standards
Communicating with other operators/supervisors to ensure quality of material is processable
Operating machinery following all safety protocols
Requirements of the Baler Operator
High School diploma or equivalent
High degree of attention required to prevent injury to others; promote a safe work environment
Follow instructions for operating equipment and keeping records
Possess knowledge of machines and tools including their designs, use, repair and maintenance and quality control to ensure maximization of effective production of material
Forklift certification per OSHA standards
Physical demands and abilities
Push and pull occasionally when moving materials
Crouch or bend at the knees consistently to move or access materials or equipment
Frequently lift to 25 pounds and occasionally 50 or pounds
Able to adjust body position to bend, stoop, stand, walk, turn, pivot, and stand for long periods of time
Have visual acuity needed for close detail work
Ability?to work in varying temperatures, depending upon season
Equal Opportunity Employer
We are an equal opportunity employer and value diversity at our company. We do not discriminate based on race, religion, color, national origin, gender, sexual orientation, age, marital status, veteran status, or disability status.
About Leadpoint Business Services:
Since 2000, Leadpoint Business Services has been helping waste and recycling companies become more efficient. That work starts with our employees - people like you. We hire, train, and put hundreds of people to work at our customers businesses every year. Then, we work with you to help you perform at your best.
This job description is intended to describe the general nature, complexity, and the level of work performed by employees assigned to this position, and it must not be interpreted as an exhaustive list of responsibilities, rights and / or skills required. Do not prescribe or restrict the work that can be assigned. In addition, this does not establish a contract of employment and is subject to change at the discretion of the company.
96087629
96087629